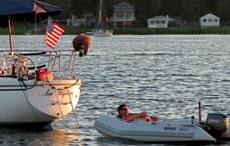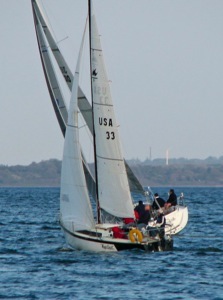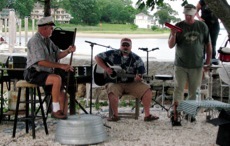 Based on the central location along Narragansett Bay, The Apponaug Harbor Marina is a salior's delight with fresh southerly breezes most afternoons in the summer. There are many harbors, coves and inlets that can easily be sailed to for a day trip or weekend overnighter the marina. Headquartered at marina, is The Apponaug Harbor Yacht Club.
Since the Club's founding, it has had a very active program of racing, cruising, and social events. AHYC has a proud history of racing on the Bay. Club racing is usually held on Tuesday evenings throughout three seasons. AHYC also has a very active cruising program often with 10-12 weekend outings each year.
Email us or visit our website.